Email Subject: Storytelling, spreadsheets, and startups.
I. Concept: No Numbers, No Investment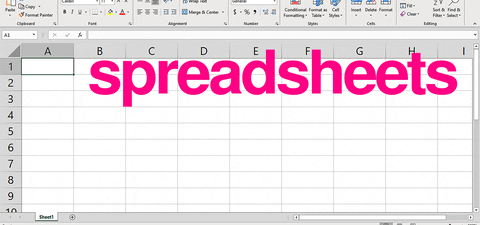 Have you ever looked at a startup investing deal and felt overwhelmed? Between all the hype and fluff, you can easily lose hours of your time evaluating deals in the beginning. I for sure did. There are two ways to increase investment consideration efficiency:
having a targeted portfolio size and diversification strategy, helping you alleviate the stress from any single deal, and
looking at the financials of a company.
II. Concrete: How to find and read a financial statement from the most popular equity crowdfunding sites
Whether you're searching for financials on the investing page, on a .pdf, or an .xlsx spreadsheet, my suggestion is to do a "control/command + f" searching for any of the terms: revenue, income, net income, MRR, ARR, burn, expenses, costs.
SeedInvest (Solace Case Study)
WeFunder (BlissDivorce Case Study)
StartEngine (StartEngine Case Study)
MicroVentures: No experience with deals, but if you have a deal you're interested in, let me know and I'll take a look.
III. Case Study: How it Informs My Investment Process
You'll notice that I don't invest in anything pre-revenue. In addition, I generally like to estimate the growth of revenue, though many financial statements report financials annually (so I use 2018 revenue versus 2019 revenue as a proxy.)
In addition to gauging revenue, looking at the financials also gives you a sense of how efficient a team is being. While gauging spending is more nuanced, depending on what you look for as an investor, it can give you a sense of how a team manages resources and what types of questions.
Two examples that demonstrate this concept from recent dealflow: TruckBux is a good example of a team with lean spending, while Contiq invested heavily (and had correspondingly heavy revenue gains in the year after.)
IV. Learnings from Deal Memos
Elemeno: A company that checks many boxes, but ultimately, had too high of a valuation too high. In addition, at this stage, unconvinced that they had an engineering advantage as opposed to a sales advantage.
BlissDivorce: A platform that I ultimately passed on, but was helpful for me seeing patterns in LegalTech. Writing deal memos help review patterns in my thinking, to myself, and building my investment theses.
TerraCycle: a great example of a startup that seems promising at first, but upon financial analysis of dividend/purchase price, demonstrates that growth is too modest for venture funding.
V. Question for You
How do you feel about the first iteration of this newsletter? Respond to this email at mail@muhanzhang.com and let me know.